Sleek and rugged
MEANT FOR ADVENTURE
SPOT Gen4 gives you a critical, life-saving line of communication when you travel beyond the boundaries of reliable cellular service. SPOT Gen4 lets family, friends, and colleagues know you are OK, or if the unexpected should happen, sends your GPS location to emergency responders all with the push of a button. Add this rugged, pocket-sized device to your essential gear and stay connected wherever you play or work.
S.O.S.
With the push of a button, GEOS International Emergency Response Coordination Center provides your GPS coordinates and information to local response teams – for example contacting 1-1-2 responders in South Africa. The S.O.S. button is for emergencies only.
TRACKING
Customized tracking features take your adventure to the next level. Choose motion-activated tracking regardless of the level of service you choose and set up a vibration sensor to tell your SPOT to send track updates when you are moving and to stop when you do.
CHECK IN
Send a pre-programmed text message or an email with GPS coordinates to up to 10 contacts with your location. Your waypoint is stored in your SPOT account for later reference. Your stored waypoints can be easily integrated into a shared view or SPOT Adventures account.
CUSTOM MESSAGE
Set up custom messages before your next adventure to send to your list of pre-determined contacts. Use this feature as a secondary OK message or transfer your personal help alert to this message function if you are using a SPOT S.O.V. service on your Help button.
HELP
Alert your personal contacts that you need help in non-life-threatening situations.
HEIGHT
8.83 cm
WIDTH
6.76 cm
THICKNESS
2.36 cm
WEIGHT
142 g
with Lithium Batteries
OPERATING TEMP
-30C to +60C
OPERATING ALTITUDE
-100m to +6,500m
HUMIDITY RATED
MIL-STD 810F,
Temperature cycling
from 20°C to 60°C
while maintaining
95% RH.
VIBRATION RATED
Per SAE J1455
DUST AND WATER RESISTANT
IP68
SPOT GEN4 COVERAGE MAP
SPOT works around the world, including most of Northern and Southern Africa, Australia, Europe, virtually all of the continental United States, Canada, Mexico, North-East Asia and hundreds of kilometres offshore of these areas.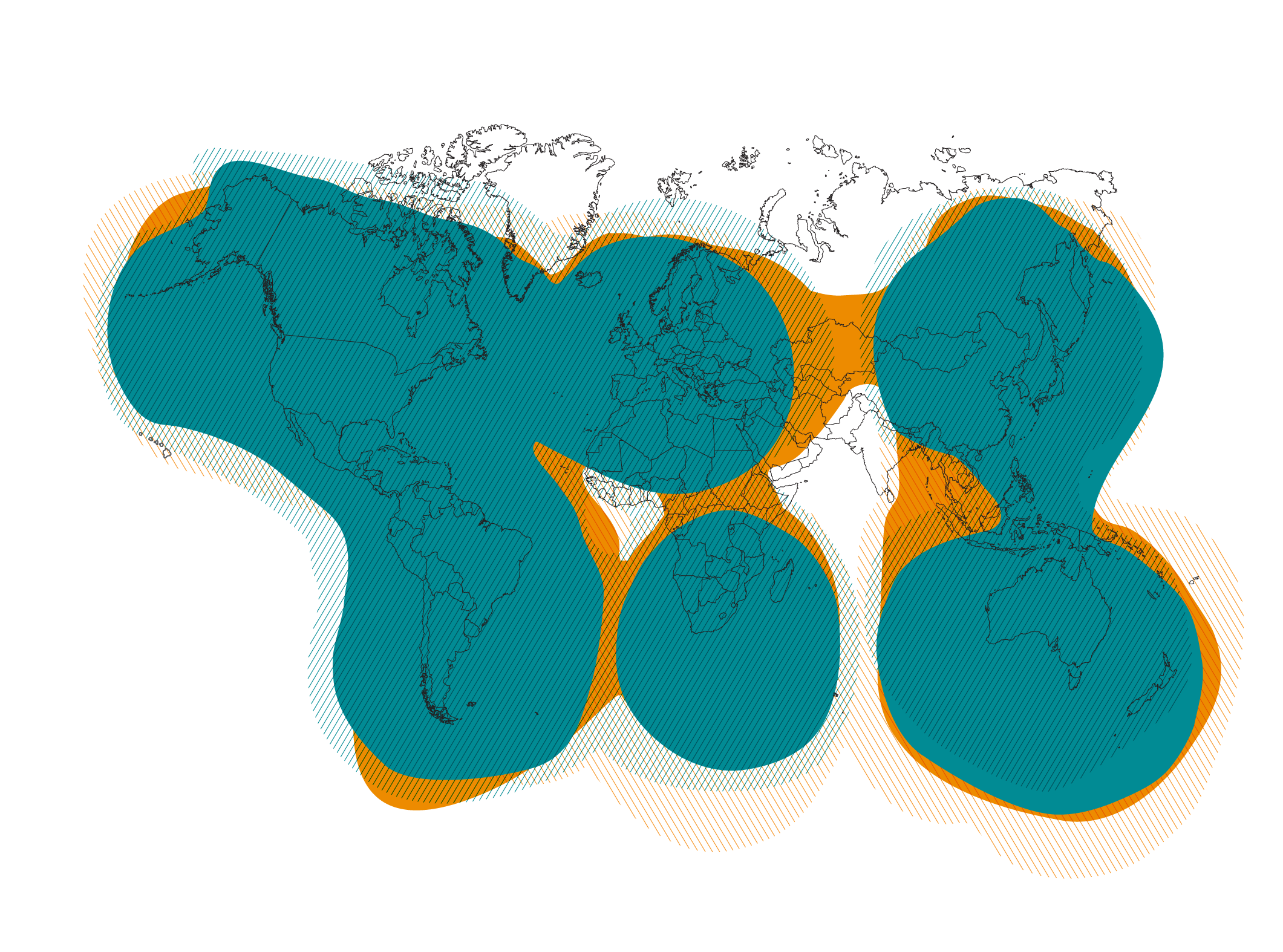 | | |
| --- | --- |
| | PRIMARY COVERAGE |
FRINGE COVERAGE
(Customers should expect to experience weakest signal)
S.O.S. coverage only applies to the areas shown above. Please note: SPOT Trace does not have S.O.S. capabilities.
SPOT works around the world, including portions of Northern and Southern Africa, Europe, Australia, Canada, Mexico, portions of South America, North-East Asia, virtually all of the continental United States, and hundreds of miles offshore of these areas.
Last Updated 2018-05-04. Estimated coverage area. Actual coverage may vary. Success rates are forecasts for a SPOT messenger to successfully deliver a single message during a 20-minute period, based on network availability. Additionally, in everyday conditions it is normal for some messages to be blocked by your environment, such as hills or buildings. That's why the SPOT Messenger is scheduled to automatically send multiple messages in every mode – giving you excellent overall reliability.